Keynote lecture 'Anthropological Strategies for Reimagining the Digital' – Rodrigo Ochigame
Since the 1980s, anthropologists have developed multiple strategies for reimagining digital technologies. They have examined the unintended effects of new technologies; exposed the implicit assumptions of designers and engineers; collaborated with computer programmers, activists, hackers, and free and open-source software advocates; and explored the use of interactive digital media for ethnographic representation. In alliance with historians and philosophers, anthropologists have also traced genealogies of digital computing technologies. This lecture first offers brief illustrations of such strategies, then introduces an emerging methodological approach, "paragenealogy." Rather than following the central actors who have originated the currently predominant technologies, the paragenealogical method focuses on peripheral actors who have imagined unorthodox ideas and practices that have been ignored, suppressed, or marginalized.
Rodrigo Ochigame is an assistant professor in the Institute of Cultural Anthropology and Development Sociology at Leiden University. Their research examines unorthodox models of computational rationality, such as nonclassical logics from Brazil, nonbinary Turing machines from India, and frameworks of information science from Cuba. Their teaching specialties include digital anthropology, the anthropology of science and technology, and the social dimensions of robotics and artificial intelligence. Ochigame received a BA with highest honours from the University of California, Berkeley, and a PhD from the Massachusetts Institute of Technology (MIT).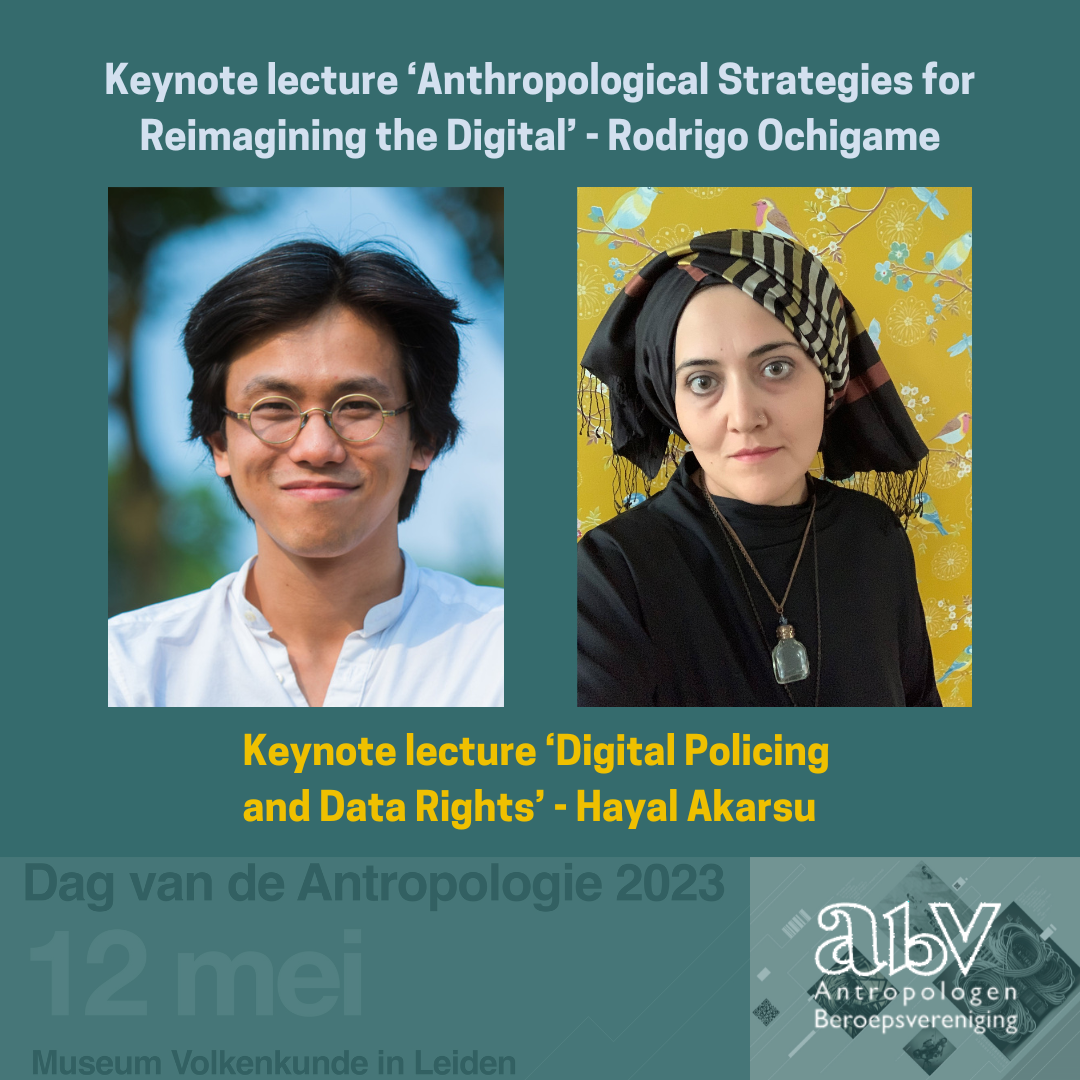 Keynote lecture 'Digital Policing and Data Rights' – Hayal Akarsu
Digital tools and technologies, from biometric systems to big data analytics, have dramatically changed the practices and sites of policing in the last decade. The promotion of digital technology in police work relies on techno-optimistic claims regarding the capacity of these tools and platforms to promote democracy, equality, transparency, and a broader level of citizen engagement. Bringing examples from the Turkish context, where I conducted two years of ethnographic research on police reforms, this talk will discuss the police and state's efforts to harness these technologies into new regimes of surveillance and monitoring. Drawing on interviews with officers from cyber-crime units, representatives from social media companies, and digital-rights activists in Turkey, the talk will explore how the very materiality and design of digital technologies and online spaces lend themselves to new forms of policing and security, and new discussions around the questions of data rights and sovereignty. Exploring continuities between analog and digital forms of policing and security ideologies, the talk unsettles techno-optimistic and epochal formulations sometimes attached to the digitalization of politics and selves.
Hayal Akarsu is Assistant Professor of Cultural Anthropology at Utrecht University. Previously, she was a Junior Research Fellow in the Crown Center for Middle East Studies and Lecturer in Anthropology at Brandeis University. She obtained her PhD in 2018 from the School of Anthropology at the University of Arizona, and her MA in 2012 from Near Eastern Studies at New York University (NYU). From her current book project on police reforms to her ongoing research on digital policing and environmental crimes, Akarsu explores how various imaginations of risk and threat securitize and police different realms of social and natural life.